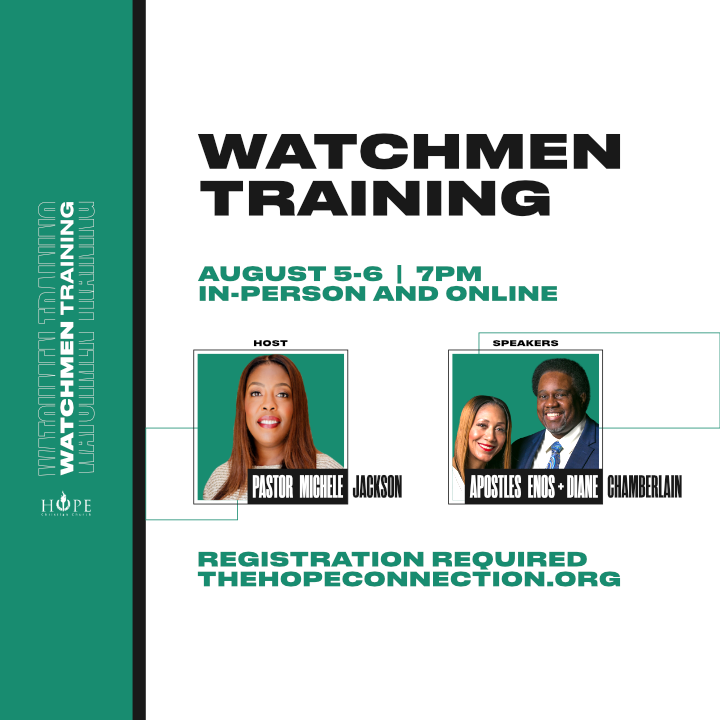 Join Hope Christian Church as we welcome Apostles' Enos and Diane Chamberlain for 2 evenings of Watchman Training. Date: August 5 - 6, 2021 Time: 7pm EST
The two nights will be both in-person and virtual services.

Registration is required.

This will be practical training on how to pray prophetically and intercede for your family, community, our country and the nations. We want revival! Our prayer is that it begins in us and in our church. Don't miss these two days of impartation.