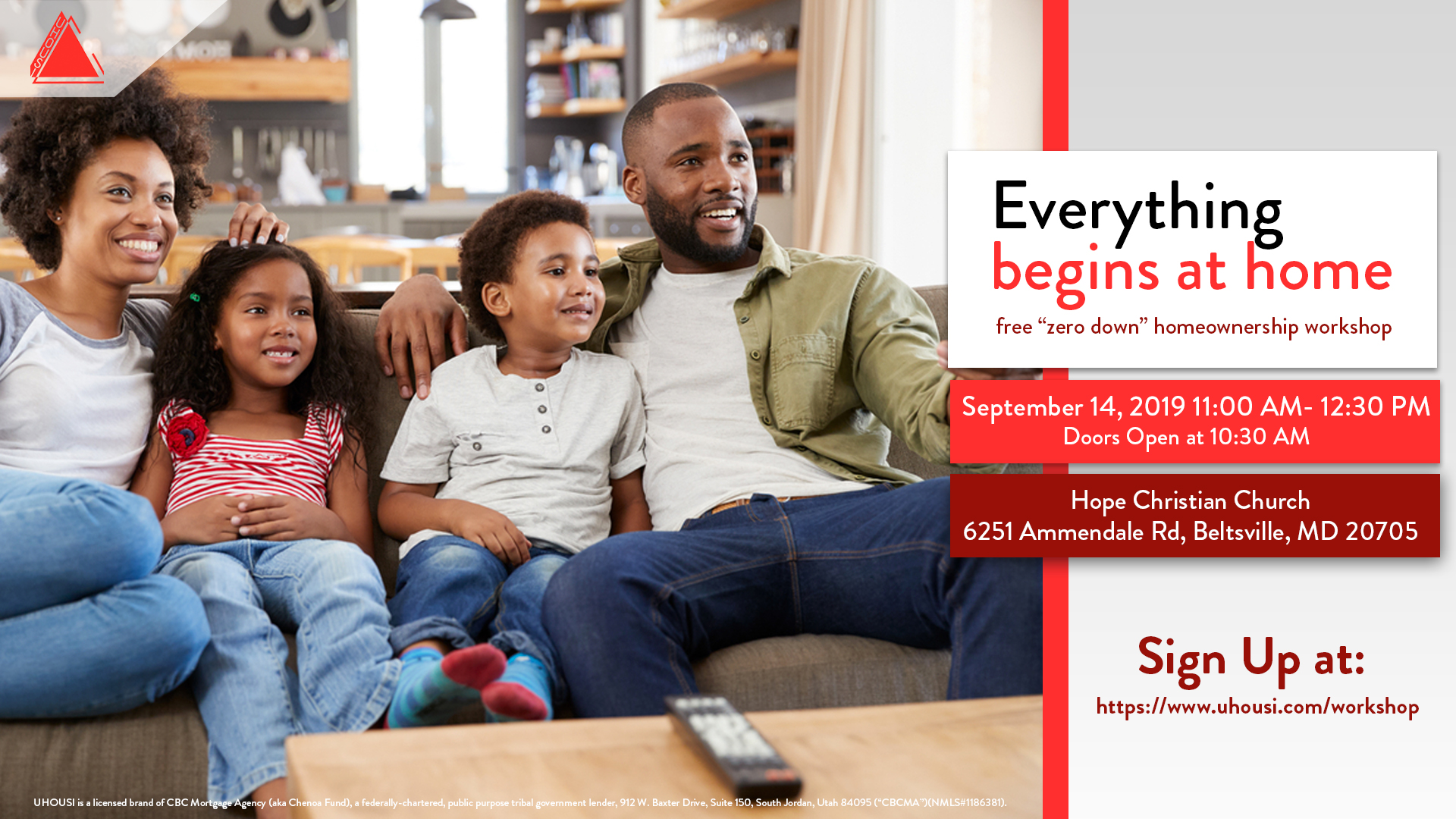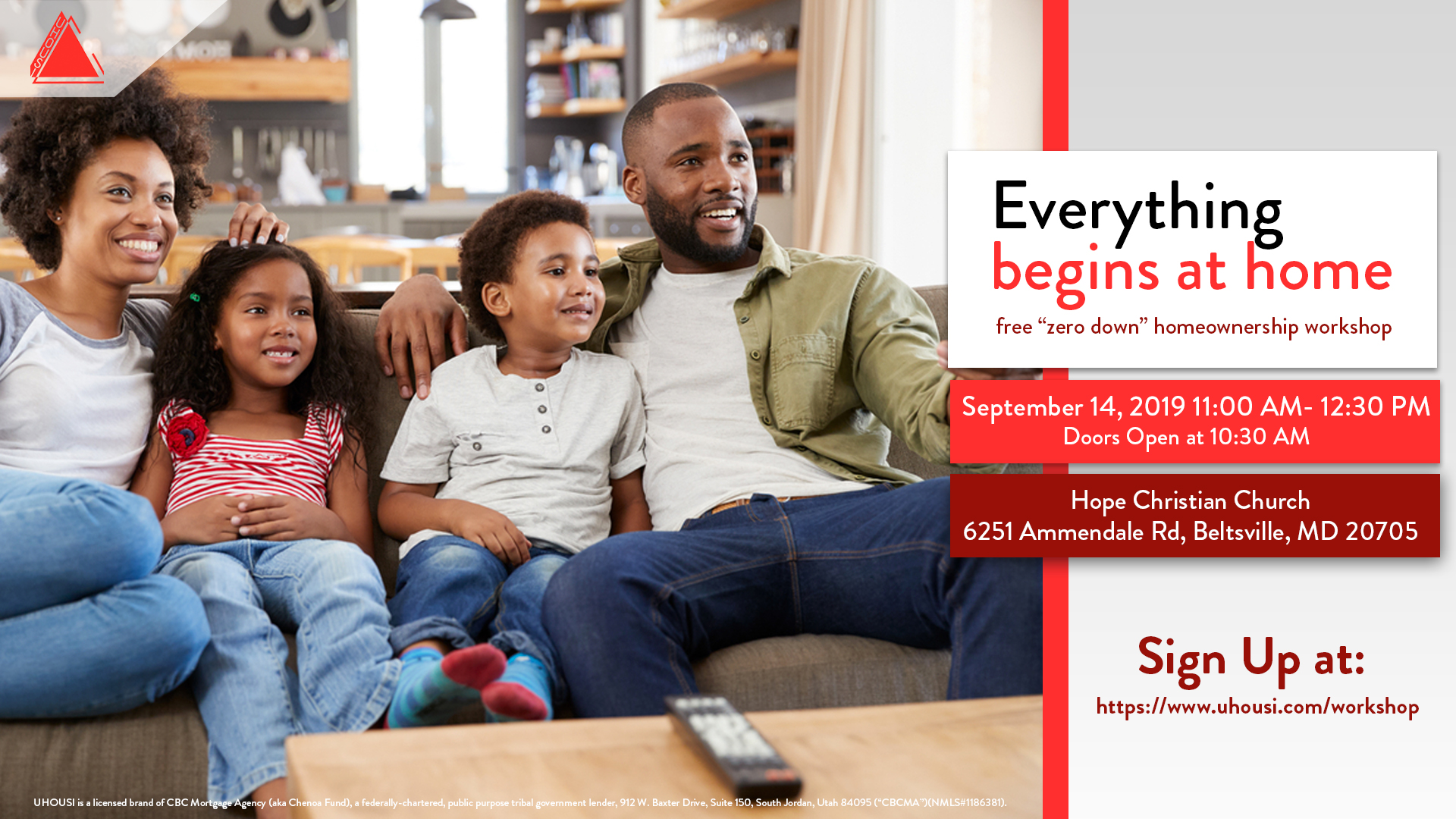 UHOUSI Homeownership Workshop
What:
UHOUSI Free "Zero-Down" Homeownership Workshop
A lot of times people don't know that they can afford to buy a home, and it could be cheaper than renting in some cases.

Learn how you can have a "zero-down" home payment at the UHOUSI workshop.

The UHOUSI event is an opportunity for you to learn all of the things you need to know to be on your way towards home ownership.

The workshop will teach you about down payments, credit, debt-to income ratio, and when to hire a real estate agent.

There will be an IPad giveaway and lots of other prizes for attendees.
When:
Saturday, September 14, 2019
Time:
11:00 AM- 12:30 PM
Where:
Hope Christian Church
6251 Ammendale Rd.
Beltsville, MD 20705
Sign-Up Now: