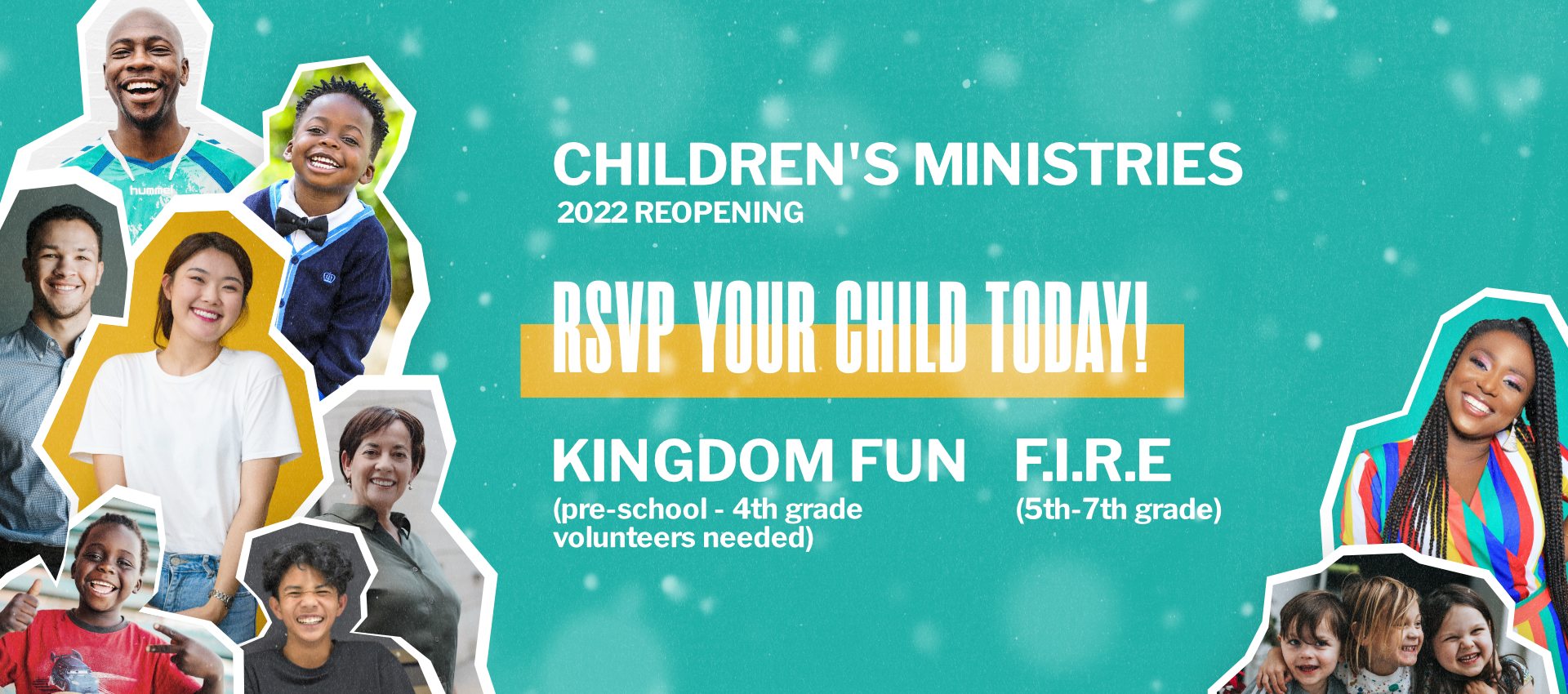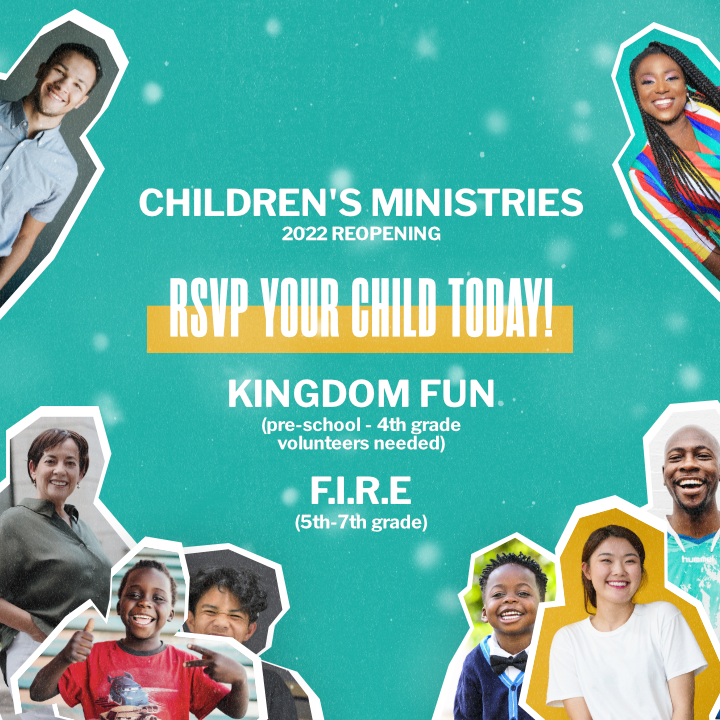 Kingdom FUN And F.I.R.E. Are Open For In Person Children's Ministry On Sundays At 9:00am Only.
Space Is Limited. So Please RSVP Today!


We will offer teaching for our Kingdom FUN children from infancy to 4th grades, and for our F.I.R.E. children from 4th to 7th grades, during our 9am Sunday morning service.

But you must reserve a space for your child(ren) by pre-registering them before Sunday service!

The reservation portal will close when our seating maximum has been reached.

To reserve a space for your child(ren) please use this link RSVP For Kingdom Fun and F.I.R.E.

Our children's teachers and workers have all been screened with background checks on file, as always. We will have "touch free" check-in for these classes opening 15 minutes before service starts. Please expect a wellness check. No one with a temperature of 100.4 or higher will be permitted to enter the department. Please keep your child at home if he/she feels ill. Our teachers and workers will be wearing face masks in order to comply with the Prince Georges County's mask mandate we are currently under, however, children under 2 years of age in these classes will not be required to wear a mask.

Looking forward to seeing all the children who will join us on Sundays.
We can't wait to open our classrooms again!