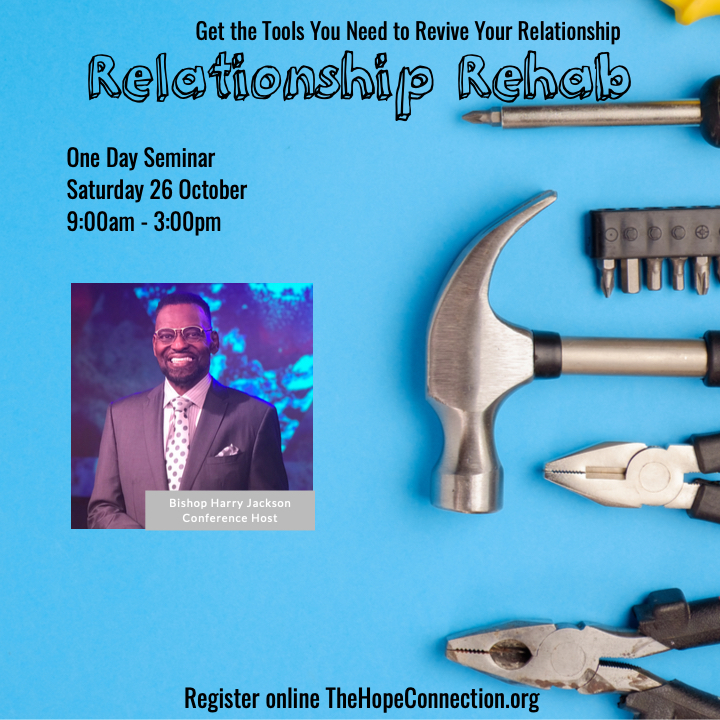 Relationship Rehab Conference
Our annual fall conference is here!
Do you feel like you're drifting apart? Emotionally Fed up? Or what's worse has boredom set into your relationship?
This year, Bishop Jackson will be hosting Relationship Rehab, a one day conference on relationships on Saturday October 25th from 9am to 3pm.
Rescue and Revive your love life. Discover and receive the love you've been waiting for!
This 5 hour seminar is for married, engaged, and dating couples as well as singles.
Registration is $25 for singles and $50 for couples. If you require childcare to attend, please register by Friday 18 October. Walk-in childcare will not be available. All are welcome! Please invite someone to attend!