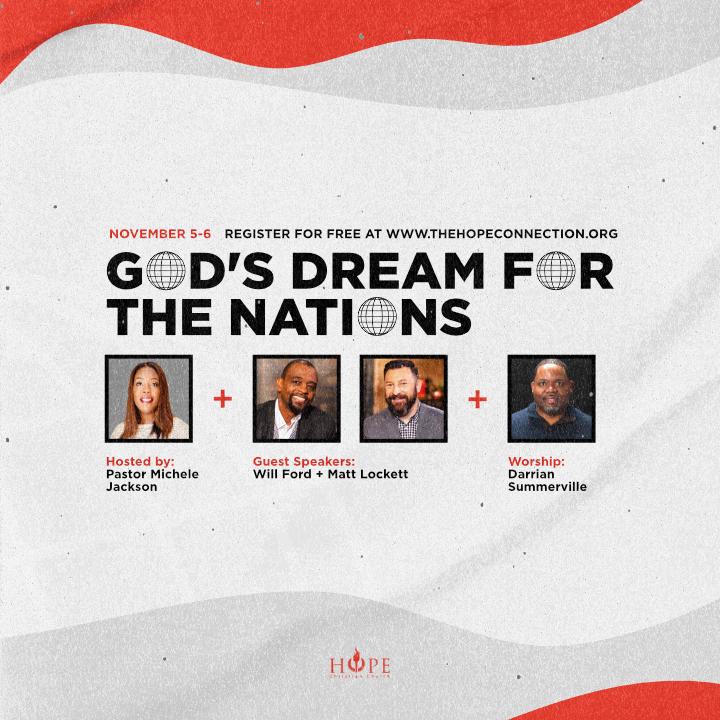 God's Dream for the Nations
Do you want to be a part of what God is doing in our nation and the nations of the world? Join HCC as we welcome Will Ford III and Matt Lockett as they share their personal journey with racial reconciliation and intercession. As the Body of Christ, we have the opportunity to co-labor with the Lord to fulfill his dream for the nations.
Friday, November 5, 2021 @7:00pm
Saturday, November 6, 2020 @9:30am

FREE AND OPEN TO THE PUBLIC
Online and Onsite Registration Required
For more information about our guest speakers, visit: https://dreamstreamco.com.