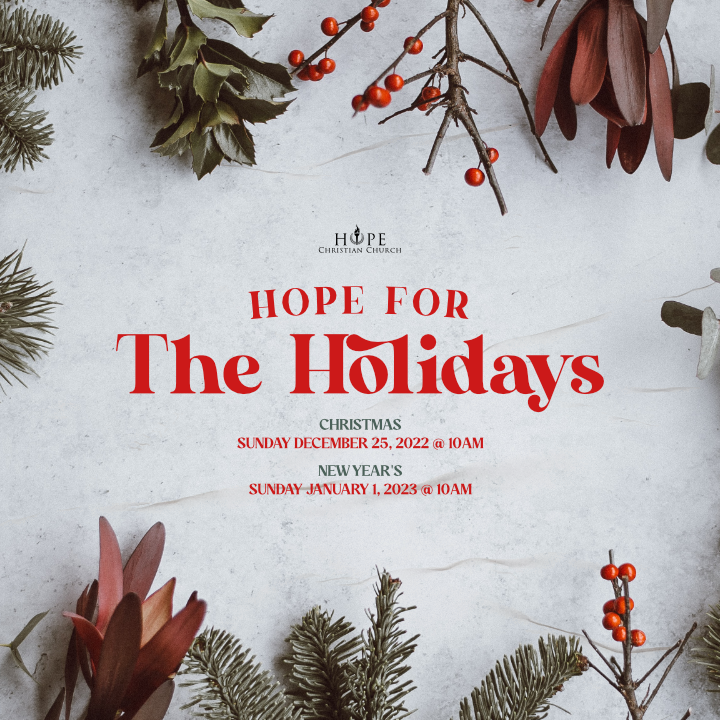 Tuesday Night Bible Study
Hope for the Holidays
Join us ONLINE each Tuesday night at 7:00 PM EST for our weekly bible study.
Join Pastor Michele Jackson and Hope's Core Team Pastors for a deep dive into the Word. The discussions will center on the Hope of Christ during this holiday season.
View the entire "Hope for the Holidays" series.