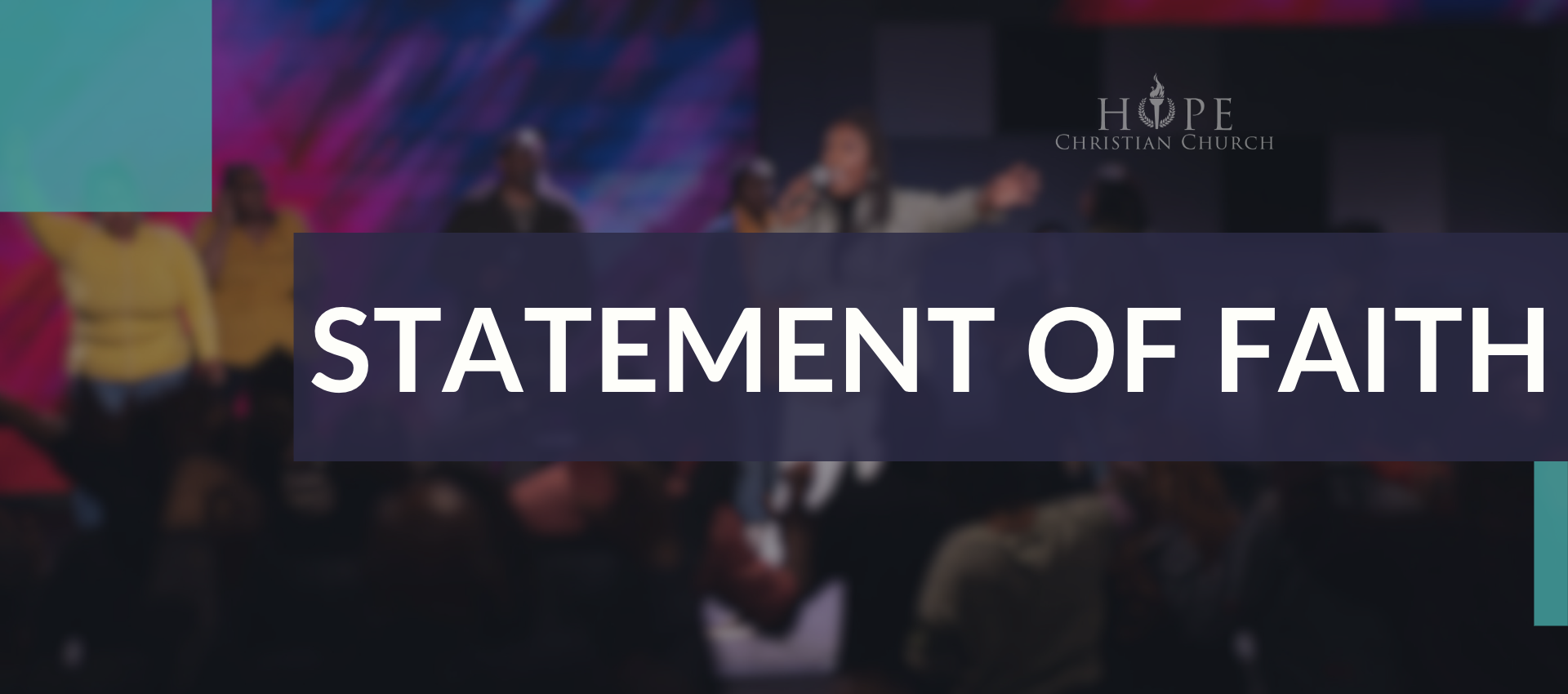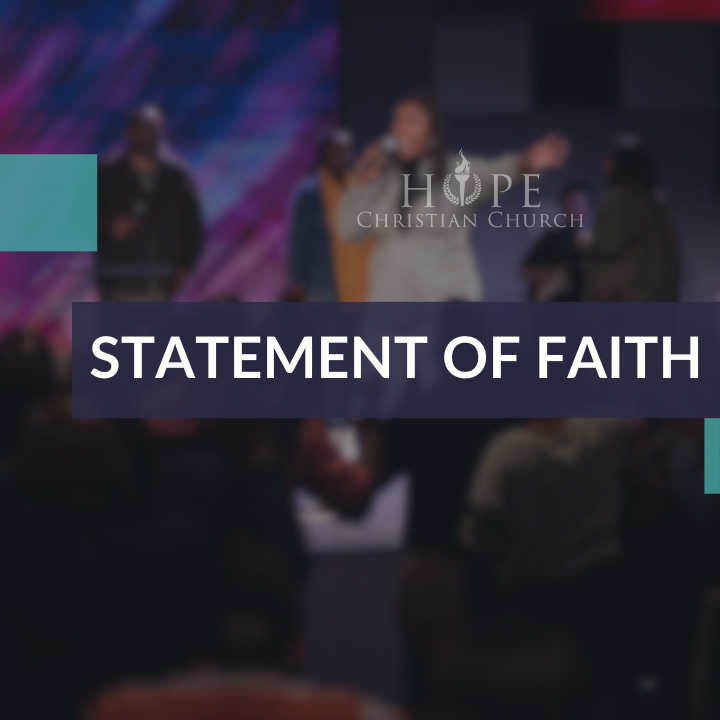 Hope Christian Church accepts the Scriptures as the revealed will of God, and adopts these Statements of Fundamental Truths and Doctrine.
---
The Bible
We believe the bible is the infallible revelation of God and therefore, the only authoritative and binding rule of faith and practice.
II Timothy 3:16-17; James 1:22
---
The Godhead
We believe there is only one living and true God, manifesting himself in the persons of the trinity – Father, Son, and Holy Spirit – equal in every perfection and executing distinct but harmonious offices in the great work of redemption. Deuteronomy 6:4; Galatians 3:20
---
The Son
We believe in the deity, virgin birth, sinless life, substitutionary death, and physical resurrection of our Lord and Savior – That He is the very God and Creator of all things. Matthew 1:23; Hebrews 7:26; I Corinthians 15:3-4; Philippians 2:9-11
---
Ministries
We believe in the universal depravity of man, hence the grace through faith in the shed blood of our Lord and Savior Jesus Christ.
Ephesians 2: 8-9
---
Sanctification and Holiness
We believe in the sanctification and holiness of the believer by Holy Spirit. Luke 24:49; Titus 3:5-8
---
Water Baptism
We believe water baptism is an ordinance commanded by the Lord Jesus Christ as and act of obedience, after salvation. It is not a means of salvation. We also believe water immersion to be the only biblical method of water baptism.
Colossians 2:11-14; Romans 6:3-5
---
The Gift of the Holy Spirit
We believe the gift of the Holy Spirit; miracles, healings, wisdom, knowledge, prophecy, tongues, interpretations of tongues, faith are for today, are in operation today, and are used for the edification of the church.
I Corinthians 12:3-11
---
The Great Commission
We believe our Lord gave the great commission to evangelize the world to His church.
Matthew 28:18-20
---
The Second Coming
We believe in the personal and imminent second coming of our Lord Jesus Christ – first to come for His saints, then with them to rule and to judge. I Thessalonians 4:14-17
---
Steps to Salvation (Roman Road)
God the Creator – We must acknowledge God as the Creator.
Romans 1:20 – 21
Separation – For all have sinned and fallen short…
Romans 3:23
Demonstration – God demonstrated His love towards us…
Romans 5:8
Consequences – For the wages of sin is death…
Romans 6:23
The way out – Romans 10:9-10
If you would confess with your mouth…
Call on His name – Romans 10:13
For whosoever calls on His name…
Determine – Romans 11:36
Determine in your heart to make Jesus Christ Lord of your life T-O-D-A-Y!