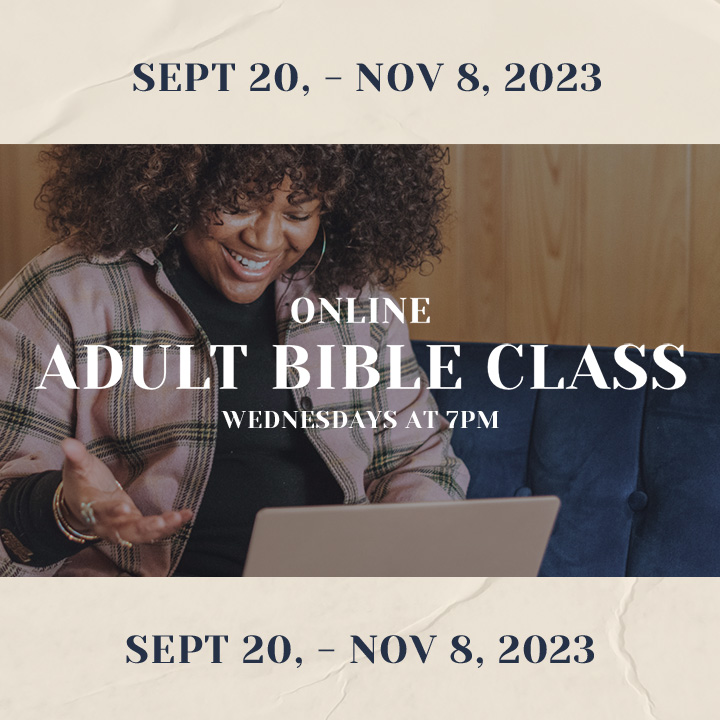 Adult Bible Classes Fall 2023
Hope Christian Church is excited to offer Online Adult Bible Classes Fall 2023
Beginning September 20, 2023, HCC will offer 4 adult bible classes to assist the body in growing in knowledge of God and His Word.
The classes will be held online weekly, Wednesdays @7pm September 20, 2023 - November 8, 2023
---
Classes Available:
Wednesdays @7pm

:
Esther

-

To fulfill His purposes in the earth, God must have sons and daughters who: demonstrate the heart attitude of Esther's plea "If it please the king...." and demonstrate the same courage of Esther's declaration, "If I perish, I perish."
---
Ephesians - The Authority of the Believer urges the faithful Christian to take utmost mindfulness in their deeds and words, that their closeness to the Lord be soundly affirmed each day.
---
Revelation- Do you long to immerse yourself in God's Word but need a resource to match your busy lifestyle? Discover God's message for your life - with a study made for your life.
---
Foundations of Christian Doctrine Pt. 1 –
A practical guide to Christian Belief - just as a building needs a strong foundation, Christians need a solid understanding of theology to soundly interpret Scripture.
---
Pre-Requisite: You must purchase the book for the class from anywhere books are sold.
Book Titles:
For Such A Time As This: A Prophetic View of the Church in Esther by Fushia Pickett

The Authority of the Believer - by Rev. J.A. MacMillan

Behold, Jesus is Coming - Revelation - by Kay Arthur and David Arthur

The Foundations of Christian Doctrine by Kevin J Conner
**Class size is limited **
+

Self-Confrontation

Happening Now

The primary emphasis is on examining every aspect of your own life. Self-Confrontation starts with the basics of salvation, examines the root of problems in our daily walks, and then applies principles to specific problem areas ranging from anger and relationship problems to fear & worry, depression, and life-dominating practices.

God's opportunity to reveal the conditions of a person's soul to ones self and to provide the tools needed for His character to be developed in them.


Students will need to purchase the Self-Confrontation Student Manual/Workbook Bundle.

Class will meet online every Wednesday at 7pm starting September 20th.

• Online Registration is open

+

Divorce Care

Happening Now

Divorce Care is a safe place where caring people come alongside you as you find healing from the pain of separation or divorce. At this 13-week, video-based support group program, you'll find helpful counsel to manage the emotional turmoil and practical tools for decision-making.

• Online Registration is open and the 13-week program will start September 20th @7pm