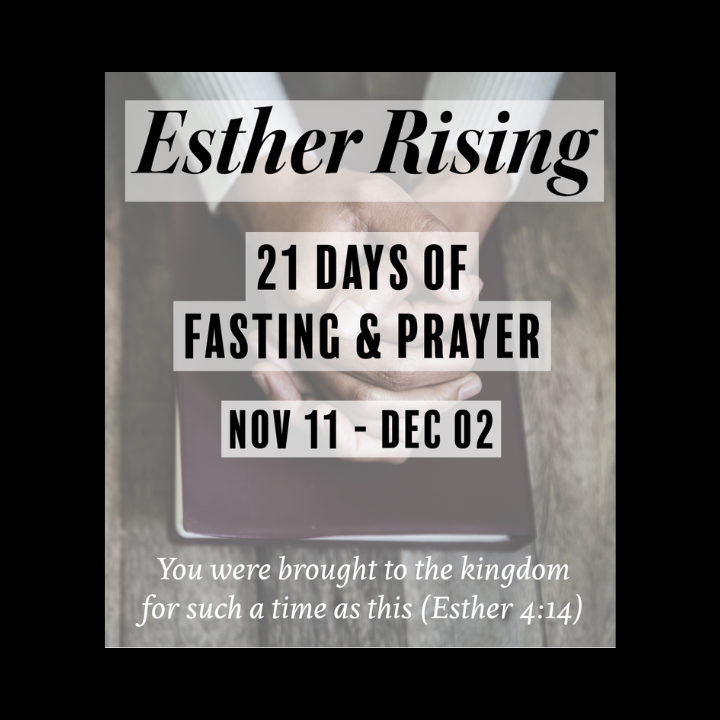 ESTHER RISING FASTING & PRAYER
Join HCC for Esther Rising - 21 Days of Fasting and Prayer, began Saturday, November 11th ending Saturday, December 2nd.
Why start this effort on 11/11?
This 11th hour effort includes many Christian ministries and Christian leaders moving in multiplied spiritual authority released through the power of agreement.

Here are the ways you can participate in the fast:
Choose to fast your lunch or dinner meal

Choose to fast 6am to 6pm

Choose to use the "Daniel Fast" as a model
**Please consult your doctor and follow medical advice as applicable.**

Here are ways to participate in corporate prayer:
Participate in Morning Prayer, Mondays - Fridays between 5am and 7am

Participate on Sundays at 9am
Sign up here let us know you're going to participate (preparation guide and prayer points included).
You were brought to the kingdom for such a time as this (Esther 4:14)!