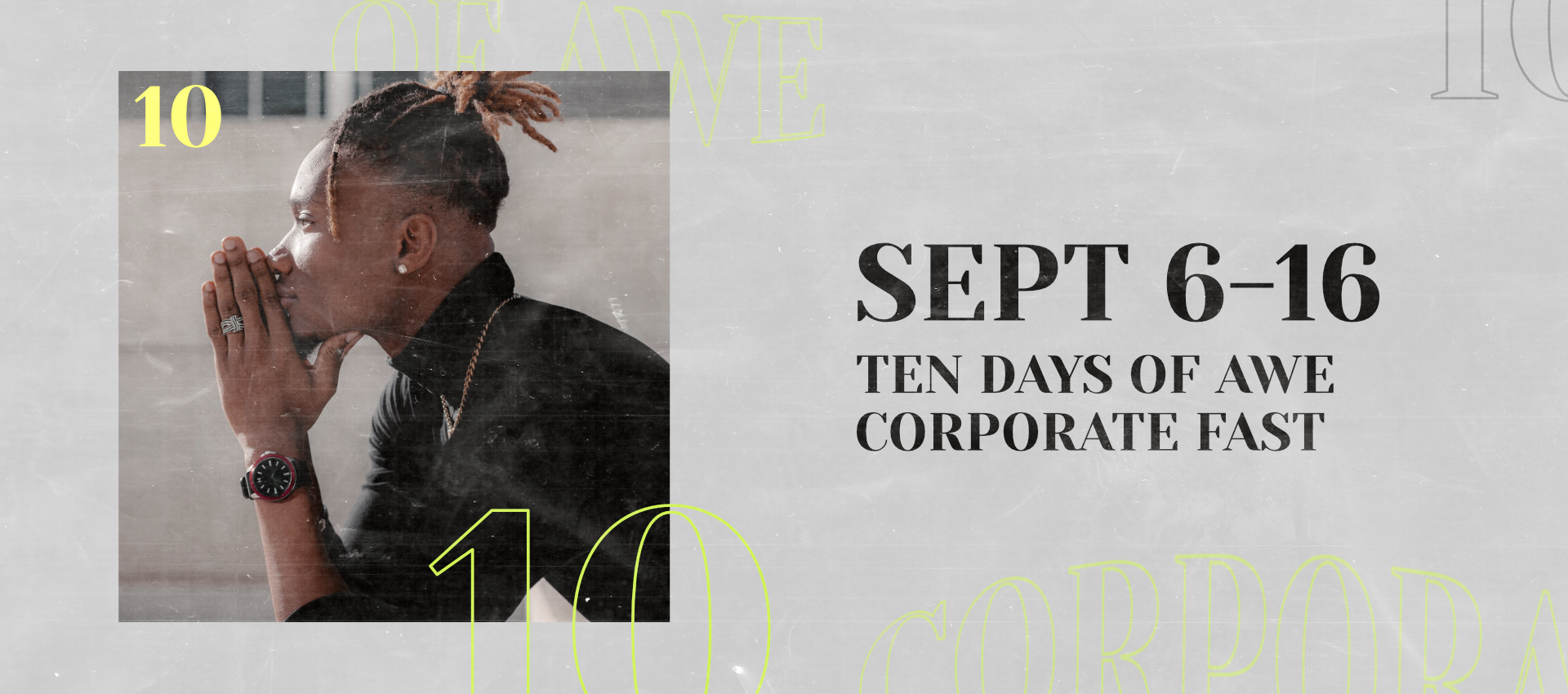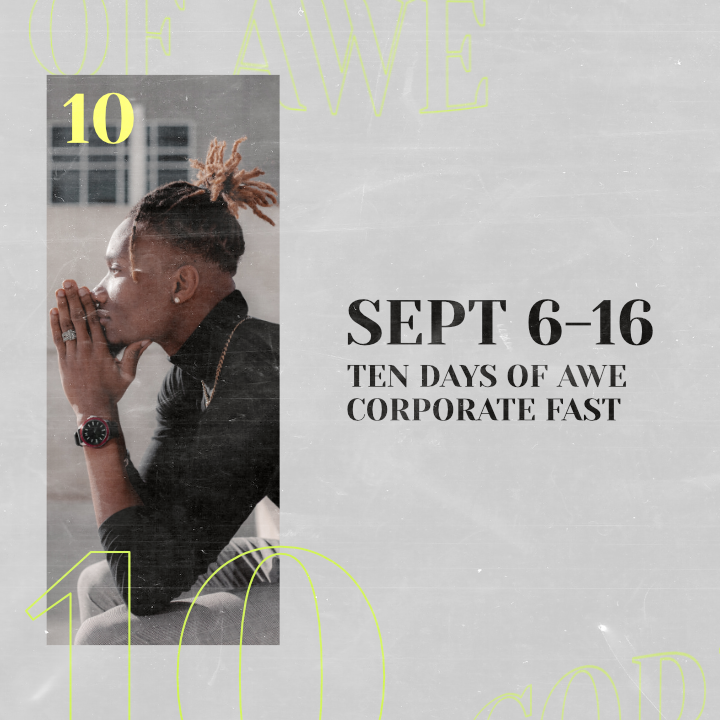 Join Pastor Jackson and the HCC September 6 - 16, 2021 for 10 Days of Awe.
During these 10 days we will turn our focus Godward through fasting and prayer.
Sign up to receive the prayer points and video encouragements from Pastor Jackson.
We are inviting the entire HCC family to join us in a 10 day fast September 6th - September 16th. Historically, in the Jewish tradition, these 10 days specifically mark the high holy season of entering into the new Hebraic year, 5782. Rosh Hashanah, the head of the year, is the Jewish New Year; which is celebrated 10 days prior to Yom Kippur.

To that end, I am encouraging all of us to turn down our plate and seek the face of God for spiritual nourishment from God through concentrated word and prayer.



Here are the ways to participate in the fast:
Choose to fast your lunch or dinner meal
Choose to fast from 6am to 6pm
**Please consult your doctor

Here are the ways to participate in prayer:
Join us Tuesday - Friday at 6am for morning prayer
Join us in prayer from 7:30pm - 9:30pm online or at church from September 6th - September 16th.

Here are our corporate prayer points:

Scriptures are included as s starting point for your prayer journey. Use a journal or keep notes in your phone during your prayer time to catalog the verses that carry weight or power for you as you engage in targeted prayer.
That our Nation would turn to God (2 Chronicles 7:14, Revelation 2:4-5, Psalm 2:8)
That the Church (leaders and members) would awaken to her assignment (Isaiah 60:1, Malachi 4:2, Romans 13:11, Ephesians 5:14)
Personal Breakthrough & Healing (Micah 2:13, Isaiah 53:5, Ezekiel 47, Psalm 3:3, Malachi 4:2, Zechariah 2:5)
Protection, Healing, Favor for God's people connected to HCC and around the world (Psalm 23, Psalm 91) **include victims of national disasters, storms and political disasters (Haiti, Afghanistan, and more); Shelli's Clinic in Port Elizabeth, Africa along with Pastors Jerome and Eunice Liberty.
Revival & Reform in the USA and around the world (Habakuk 2:14, Isaiah 59:1, 20; 60:1-3)